The show I'm in this summer is set to open–and it's a biggie.
To see or not to see Hamlet — that is the question. Luckily, the answer is easy: TO SEE! In fact, if you can only watch one Shakespeare play in your lie, that play should be Hamlet. And if you can only watch five Shakespeare plays in your life, I recommend watching Hamlet five times. But I'm funny that way.
In any case, I hope you can attend one of the 11 performances of Shakespeare in the Vines' production of The Tragedy of Hamlet, Prince of Denmark, at Baily Winery in Temecula. The play opens July 14 and runs through July 30. The director is the br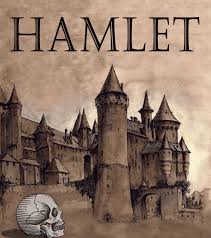 illiant and lovely Wendi Johnson. The talented Michael Guccione takes on the role of the Melancholy Dane. I'm doing a two-for-one as King Claudius and his murdered brother, aka Ghost Hamlet.
Be sure to purchase your tickets early, especially if you prefer "royal seating" at one of the tables. Here's where you can order tickets: https://tickets.temeculatheater.org/eventperformances.asp?evt=958
For information or updates, feel free to visit shakespeareinthevines.com.
See you at the show!
Rob Crisell